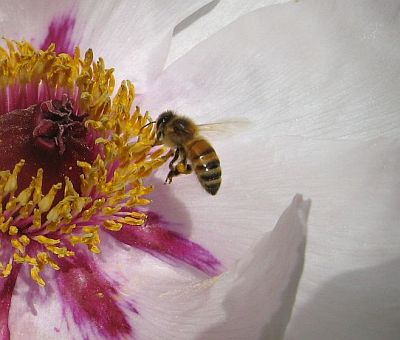 Destiny and the Honey Bee
Tree peonies once established unlike the herbaceaous types are very free flowering. They make a slow growing small tree, and are sold bare rooted in winter.

And once they are established they become dry-tolerant in summer .

Whilst they are dry tolerant they do require some water to help them to get established and also to tide them over any extreme dry spells during their growing period in late spring.

They do require a cold winter to flower well.

Another secret to growing them includes the liberal use of ground limestone when planted and again a top dressing of lime each winter.